Increase Your Homes Value
We obviously want to make money on our home investment, and some home improvements raise your value more than others, keep reading to see where you should be putting your time and money!
Top 10 ways to increase your home value:

1. Create SPACE!- Whether it's creating space by knocking out a wall or removing a kitchen island or taking down some cabinets, open space that creates an even free flow throughout a room can make all the difference.
2. Well kept landscaping- Landscaping creates extra curb appeal, and a home that has pruned bushes and trees invites that welcoming feeling into your home. It can also allow for natural lighting and brighten your homes interior.
3. Letting the light in- Bad lighting can cause all sorts of problems, even making a room look small or larger depending on the wattage. If you can, add windows, sky lights or sun tubes so the natural light can enter your home, why not do it? Who doesn't love natural light!?
4. Fix all the minor things that need a fixin'. Those small things such as insulating the attic, repairing plumbing leaks, replacing rusty rain gutters, weeding your flower beds, could make all the difference in the sale of your home.
5. Go green- If your heating/cooling systems are old, you may want to look into going green when replacing the old with the new. It's appealing to home buyers and will save everyone money.
6. Spruce up your front door entryway. If you already have a covered porch area, think about adding a fresh coat of paint and make sure the door bell works!
7. Update your floors that need it most! A few hundred dollars in some new flooring, whether it be in the bathrooms or entryway can boost your homes value and appeal when you do go to sell. One of the most important areas in your home is the kitchen. Flooring throughout the home may cost a good chunk of change, but in the long run, the value of your home will increase and so will its appeal! To you AND the buyer when that time comes.
8. Quick and simple bathroom upgrades- Try replacing frosted glass for clear glass, clean that dingy grout, remove rust stains from the bath/shower/sink, apply a fresh coat of caulking, update doorknobs and cabinet pulls, replace outdated faucets, and install a low-flush toilet. Even buying a new toilet seat can help spruce up the joint! An easy $500 to completely transform your bathroom.
9. Fresh, neutral colored tones- When that time comes along and you're ready to list your home for sale, you may want to change any bold, bright colored walls in your home. Buyers can be turned away if the home has something that may be too personal of the current owners tastes. Painting IS easy, but not all home buyers want to spend the time having to paint over existing walls. Even more so, most people don't want to pay someone to paint either.
10. Remove or repair anything that draws curiosity or questionable doubts- Old wallpaper, a cracked tile or broken front step, cracked threshold, or anything that as a home owner you've temporarily fixed and can "live with it", should probably be repaired properly once the listing time comes. You want to avoid any of those "what's that?" questions..the more of those you have, the more people will pass on potentially buying your home. Too many questions raises alarm.
And there you have it! Some cool, cheap ideas on how to boost the value of your home. Whether you're planning to list soon or not for a few years, it's always good to invest into the maintenance of your home and add some extra appeal, whether it be for the curb or the interior!
Thanks guys & girls, have a great day!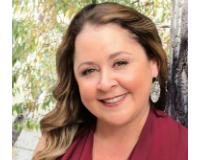 Author:
Amy Crawford
Phone:
928-287-5575
Dated:
January 10th 2016
Views:
244
About Amy: ...