Juneteenth Jazz Splash 2016
This weekend Hold the 18th anniversary of the Juneteenth Jazz Splash at Arcosanti !
Prescott Jazz Society puts on the Juneteenth Jazz Splash at Arcosanti every year..
The festival celebrates the Emancipation Proclamation, the 1863 order by President Abraham Lincoln setting free some 4 million slaves.
This is the 18th year that the Prescott Jazz Society has celebrated "freedom day" with jazz, blues and gospel music.
There is some more info on it , below
JUNETEENTH JAZZ SPLASH
The Prescott Jazz Society presents
Jazz Splash - Juneteenth Festival
"The American Jazz Timeline II"
June 18 & 19, 2016 (Saturday & Sunday)

A two-day festival celebrating the Emancipation Proclamation through all-American jazz, blues and Dance with Funk from world-class musicians.
This year's 2016 Juneteenth Festival will honor the memory of the late Muhammad Ali.
Sat. 11 am–11 pm
Boogie Woogie/Stride Piano
Blues
Jazz
Dance with Funk Frequency
Sun. 11 am–7 pm
Be-Bop/Hard Bop
Beyond Bop
[Cabaret] *
Finale
Admission: $5/day
Free for Teens and Jazz Society Members
[Cabaret: $25 separate admission]*
For tickets and more information,
928.237.7908 • www.pjazz.org


Performers:

Jonathan Best
Eric Williams
MUDDBONE Trio
R.D. Olson Band
Funk Frequency's Michael Weight and Trial by Fire's Carlton Godwin

Festival will conclude with Sunday's annual Larry Wilson Cabaret Show, featuring Phoenix Diva, vocalist SHERRY ROBERSON w/ Pianist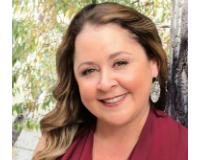 Author:
Amy Crawford
Phone:
928-287-5575
Dated:
June 17th 2016
Views:
184
About Amy: ...